Description
Details
Nivek Fount, solid chromed brass, 1/8" MPT

An automated watering system is the sensible, sanitary way to provide plenty of fresh water to your stock. The interchangeable Nivek system components make up a simple-to-install system for small stock operations of any size. The "Snap" bracket and trouble free Nivek fount are at the heart of the system. By eliminating the major constraint of hand watering, Nivek allows you to spend more time raising healthy stock.


Nivek Flex Tube SystemUses flexible vinyl tubing and barbed fittings for easy installations. Adaptable to any cage setup.
Nivek PVC Pipe System
Uses common 1/2" PVC pipe and glue-on saddles or tees for industrial duty or commercial rabbit houses.
Troubleshooting Tips: Founts should be cleaned periodically to remove scale or hard water build up. Depending on the hardness of the water, this is typically done once every one or two years. Simply place the founts in a container of apple cider vinegar overnight. Rinse well, and put back into service.
If a fount is dripping from the tip, there could be a small particle lodged on the O-ring. Simply disassemble the fount, rinse well and reassemble. Using a good quality micronic filter such as the Nivek Filter unit.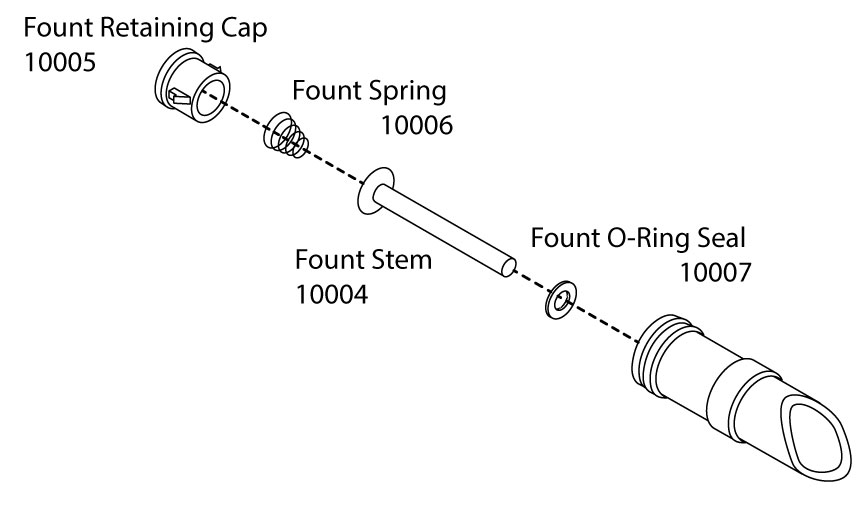 Additional Info
Additional Info
| | |
| --- | --- |
| SKU | 20001 |
| Weight | 0.0300 |
| Manufacturer | Nivek™ |
Reviews
Tags