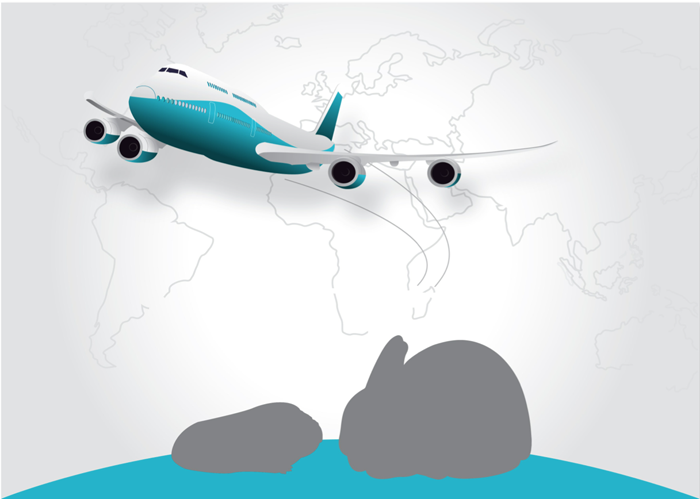 Handy Gadgets
for Shipping Rabbits
and Cavies By Airline
https://youtu.be/fYtRZYVEq84
Here is what you need to ship your rabbits or cavies to a national rabbit show.
For shipping inside of a rigid plastic kennel:
One of our standard size transport cages, 16" x 24" or 18" x 24"
A water bottle for each compartment.
Absorbent pad for refuse pan.
If not shipping inside a rigid palsit kennel, bumper bars and a solid top are required.
Our weatehr proof solid top insert with cargo signage (Top cage only)
Bumper par retrofit kit
If two or more cages are stacked you will need:
Travelock carrier clamps to unitize cages.