Shipping & Delivery Policy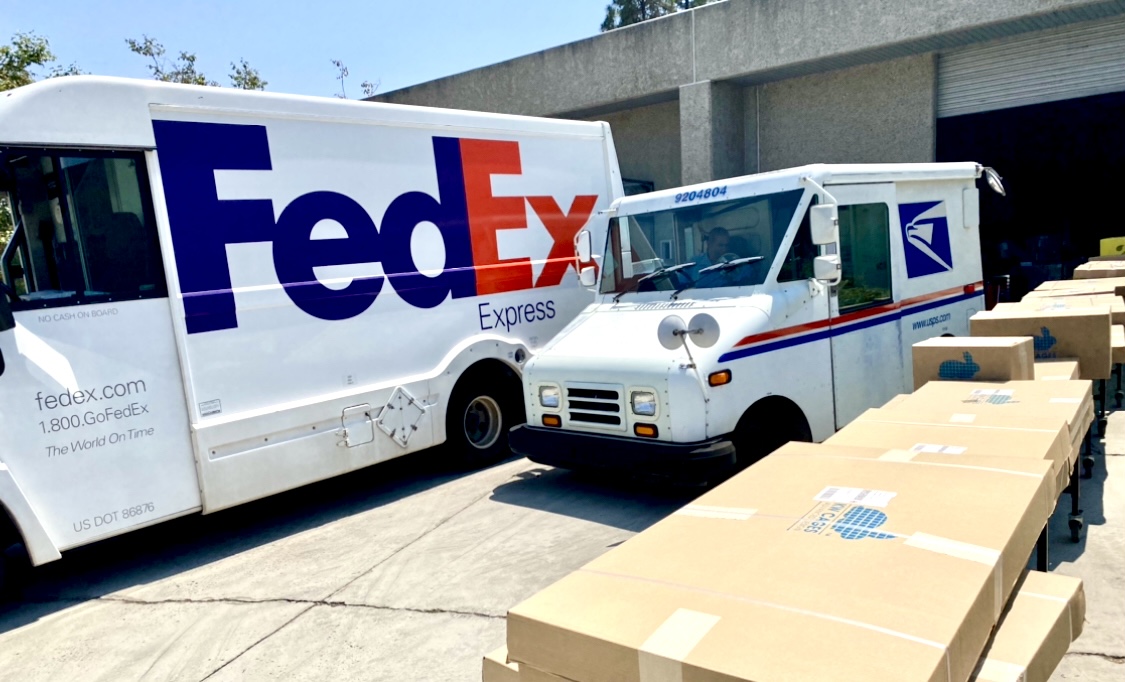 How long will it take to get my order?


Current Processing Times:
Supply Orders: 95% of are
shipped in 5-7 business days
Cages: Allow 1-4 weeks.
Rabbitech and Aviaries: Allow 3-6 weeks.
Important Shipping Information:
Some larger or customized orders may take longer depending on supply chain, and seasonal backlog—please plan accordingly.
Transit times are approximately 1-5 business days. Selecting an expedited shipping method does not necessarily shorten processing times.
Cage assembly is only available for factory pickup or pick up at CA, AZ, NV, and OR shows only. All others are KD ready to assemble.
We will send a tracking number once your order ships. Due to automation, it is not possible to change or cancel orders after being placed.
Shipping Terms of Service:
Ship To Show
With our nation-wide network of dealers, we can offer free shipping to shows that we will be attending. Be sure to see our show calendar for the latest schedule and details. Please note that assembly is only available for cages shipped to shows we attend in CA, OR, AZ, NV on a space-available basis. All others shows will have any cages delivered knocked-down, ready to assemble. Orders to shows that are not picked up or cancelled will be credited, less the allocated shipping cost. Wire rolls and bagged feed are assessed a supplemental shipping charge which will be collected before the order is shipped.
Fedex/UPS/USPS Ground Rates
To estimate shipping, please call us for a free rate quote or please visit fedex.com or usps.com for current rates and fees. FedEx ground services can not ship to P. O. Boxes.
Keep in mind that bulky items such as cages, nest boxes, door guards, partitions, wire, refuse pans, cage carts, grooming tables, bulk feed, etc. require a separate carton. Allow extra for packaging materials. If mailing your order, we will credit or refund any overpayment. Items marked "oversize" incur an additional handling charge by Fedex. Items marked "Motor Freight" must be shipped by motor freight only.
Fedex/UPS/USPS Ground RatesGround Dimensional Weight
Dimensional weight reflects package density, which is the amount of the space a package occupies in relation to its actual weight. To determine the dimensional weight, multiply the package length by the width by the height rounding each measurement to the nearest whole number. The result is the cubic size in inches. Fedex, for example divides this figure by 166 to determine the dimensional weight in pounds. Increase any fraction to the next whole pound. If the result is greater than the actual weight, then the dimensional weight applies. (L x W x H / 166)
Fedex/UPS/USPS Fees and Surcharges
The ground carriers have initiated a host of additional fees and surcharges during the past decade. These fees include Residential Surcharge, Extended Area Surcharge, Address Correction Fees and Fuel Surcharge among others. For more information, please go to fedex.com.
Some Products Must Ship by Motor Freight
Rabbitech Systems and Judging Tables must be shipped motor freight. Other large items may require motor freight is Fedex Ground services are not possible. Please keep in mind trucking companies have a minimum charge based on approximately 200 lbs. Such that it is most efficient to order at least 200 lbs in merchandise.
Please specify an address that can be accessed by trucking company. Trucking companies provide curbside delivery only. If the delivery is to a residence or business without a loading dock or forklift, a liftgate service is required and is a separate charge from the freight. Because of our shipping volume we receive discounts below normal freight rates. Please call for rates.
Alaska, Hawaii or USA Territories
If you live in Alaska, Hawaii or Puerto Rico, or other territories, we will ship your order by US Postal Service. Upon request we can use Fedex services.
International Shipments
In Canada, we can ship by US Postal Service. The recipient is responsible for duties and taxes. If you request we ship by Fedex or other carrier, the recipient is responsible for customs brokerage fees.
For all other foreign shipments, please contact customer service for a customized freight quote. Minimum orders may apply.