RabbitSnax Western Timothy Hay
Premium Hand-Packaged Grass Hay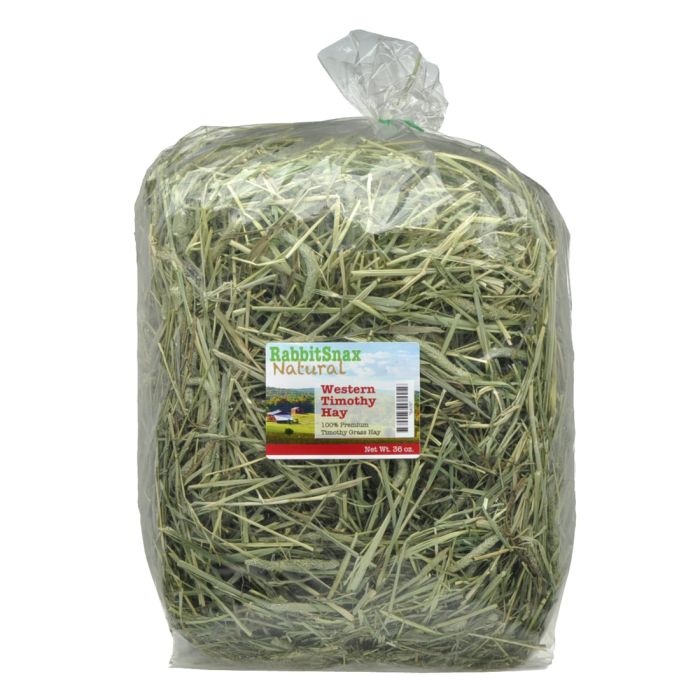 Contains 100% United States farm grown timothy hay, leaves, stems and seed heads. Preservative free. A premium hand packaged grass hay from the freshest farm sources available. The color and fragrance will tell you right away about this product's fresh appeal to your rabbit or cavy. The long fiber it contains helps to reduce or eliminate common digestive problems associated with small semi ruminant animals like rabbits.


Feeding: Hay should be free-fed to your rabbit or guinea pigs daily. Place a handful daily in the cage, exercise pen, or in a hay rack.
Storage: Can be stored in a cool, dark and dry space for up to one year.
Convalescing Rabbits or Travel Stress: A safe bet for rabbits with runny-stool or digestive upsets.
Less active rabbits: As part of a regular diet, it natural low-energy, high fiber characteristics help to reduce obesity in rabbits.
More Information

| | |
| --- | --- |
| SKU | 1036 |
| Manufacturer | RabbitSnax |